Featured Installation: Washington State University – Phi Kappa Tau
WSU – Phi Kappa Tau (PKT)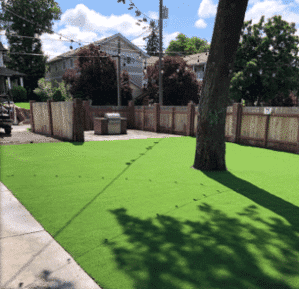 When we were asked to install our ProGreen artificial lawn turf at WSU (Washington State University) fraternity Phi Kappa Tau (PKT), we saw an opportunity. We couldn't imagine a better test of durability than this PKT frat hosting events on our lawn turf.
Artificial Turf Installation
This ProGreen artificial turf installation, south of Spokane, will host social events, spills, sports, heavy equipment and pets. So we installed our Champion K9 turf, which is the best artificial turf for dogs, because it drains so well. Pullman, the city in which WSU is located, experiences four seasons, including some heavy snowfall. The Champion K9 synthetic turf system stands up to snow and will look amazing, no matter what the weather. This turf will eliminate the tracking of mud and dirt into the fraternity and cut down on cleaning time, leaving more time for studying.
Washington State University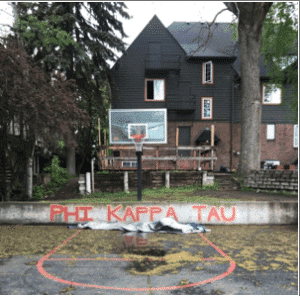 WSU's existing Greek system supports 26 fraternities, 14 sororities and student body over 30000. As WSU housing costs rise, ProGreen lawn turf can actually reduce maintenance costs and provide a safer environment for students. It's our hope that the whole WSU community will see the benefits of ProGreen synthetic turf.
PKT Chapter
Phi Kappa Tau chapters include 4,500 undergraduates in the United States, and has served more than 90,000 initiates throughout the past 108 years. Chapters participate in philanthropic and service efforts for the SeriousFun Children's Network and the USO.
We can't wait to see how much PKT enjoys their new ProGreen turf grass.