Navigating the Green: Choosing the Best Artificial Grass Company Using the Power of Google Reviews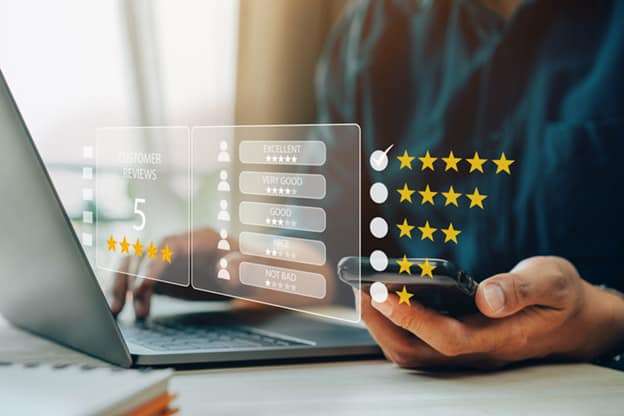 Selecting the Right Artificial Grass Company
Creating and maintaining an attractive lawn or outdoor area can present challenges. Fortunately, artificial turf offers a durable and easy solution for homeowners and businesses alike. However, picking the right turf company is critical to ensure satisfaction. In this article, we'll delve into the process of comparing artificial grass companies and highlight the importance of Google Reviews in making an informed choice.
1. Quality Matters

First, you should start your search and prioritize the quality of artificial grass provided by various companies. That is to say, look for a comprehensive range of options tailored to your specific needs. Consider factors such as texture, color, and durability to align the turf with your preferences and the intended purpose of the area. ProGreen's artificial turf is 100% made in our USA-based facilities.
2. Expertise and Experience

Next, reputable artificial grass companies should boast a history of expertise and industry experience. Give preference to companies with established tenure, as this often indicates their ability to adapt to changing technologies and evolving customer preferences.
3. Artificial Grass Installation Services

While high-quality turf is important, it's equally important to find a company that offers professional installation services. Compare installation processes, timeframes, and warranties offered by different companies. A well-executed installation can significantly impact both the lifetime and visual appeal of your artificial turf.
4. Customer Reviews

One of the most potent tools for evaluating an artificial grass company is examining customer reviews. What better platform for these reviews than Google? Gain candid insights into a company's customer service, product quality, and overall satisfaction through firsthand experiences shared by customers.
Unveiling the Usefulness of Google Reviews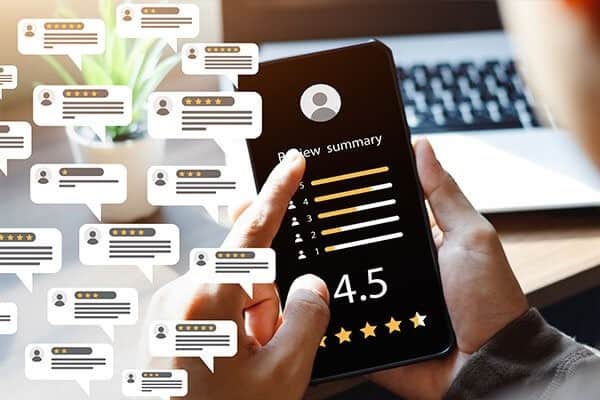 1. Unbiased Feedback of Artificial Grass Companies

Google Reviews provides unfiltered, impartial feedback from real customers. Learn from the experiences of those who've engaged with the company, and derive valuable insights into its strengths and areas for improvement. This knowledge empowers you to make an educated decision.
2. Trustworthiness

Companies that proudly showcase their Google Reviews exemplify transparency and confidence in their services. Positive artificial grass reviews from a diverse range of customers substantiate the company's claims, enhancing its credibility.
3. Quantity and Consistency

The volume of Google Reviews reflects the extent of a company's customer base. Consistently positive reviews over time underscore the company's commitment to quality and customer satisfaction.
4. Interaction and Responsiveness
Google Reviews often enables businesses to engage with customer feedback. A company's responsiveness and willingness to address customer concerns indicate its dedication to exceptional customer service.

Conclusion
In conclusion, the process of comparing artificial turf companies is pivotal to ensuring your investment aligns with your vision and needs. Google Reviews play a paramount role in this journey, offering invaluable insights into a company's reliability, reputation, and dedication to customer contentment.
As you embark on transforming your outdoor space, lay the foundation for your expectations. Consider elements such as quality, experience, installation services, and the treasure trove of information offered by Google Reviews. Equipped with these tools, you're primed to select an artificial grass company that will cultivate a vibrant, low-maintenance oasis in your outdoor area.
To access our Google Reviews, simply follow the links provided below:
South Carolina: ProGreen Charleston
Colorado: ProGreen Denver
North Carolina: ProGreen Charlotte
California: ProLawn by ProGreen
Florida: ProGreen Florida