PROGREEN SYNTHETIC TURF SYSTEMS
WINNING YOUR WEEKENDS.
WHAT MAKES PROGREEN DIFFERENT
Our mission is to provide the absolute best looking, longest lasting artificial grass possible so that homeowners and business owners can spend more time enjoying their space, and less time maintaining it. We are able to create the best turf because when we say "Made in the USA", we genuinely mean it. From start to finish, all ProGreen products are manufactured in our USA-based facilities where we never cut corners on quality.
MADE IN
THE USA
All ProGreen turf is proudly manufactured in our ISO 9001 certified facilities in Alabama and Georgia.
QUALITY
We pride ourselves on having the highest-quality turf in the industry that looks and feels just like real grass.
PROFLOW TECHNOLOGY
ProFlow, ProGreen's patent-pending non-perforated backing, increases drainage efficiency by 100%.
DUAL FIBER
ProGreen's dual fiber line combines the softness and realism of monofilament fibers with the durability of slit film fibers.
PROGREEN COOL
Say goodbye to heat-related artificial turf issues. Our proprietary ProGreen Cool turf system reduces turf temperatures an average of 40° F.
OUR TURF APPLICATIONS
From low traffic landscape turf to extremely high traffic athletic turf, ProGreen features a wide variety of artificial grass products to fit any need. Need help finding the right turf for your project? Contact us today and our friendly and helpful sales team will guide you through the options.
RESIDENTIAL LAWNS
Make the switch to synthetic and be done with expensive and time consuming lawn maintenance for good! Choose from a variety of artificial grasses that give a specific look and aesthetic. Need help finding the right product? We can help.
COMMERCIAL LANDSCAPE
Having artificial grass installed can save your businesses thousands of dollars on maintenance and increase your curb appeal, making your brand more marketable. Start seeing the difference turf can make on your business today.
LATEST NEWS
Industry news, product developments, and interesting articles about synthetic turf. If you have a question about turf, you'll likely find the answer here.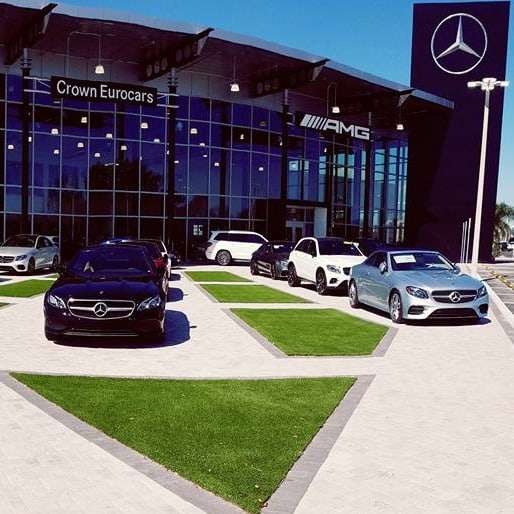 Artificial turf installation is not just for residential applications! Many businesses and municipalities have transformed their properties with high …
Read More