Ready to be done with muddy shoes and lawn destruction?
ProGreen can help you find the perfect Playground Turf.
What is included in a ProGreen playground artificial turf system?
Like all of our turf installations, playgrounds require a compacted base, ProGreen artificial grass and infill. However, synthetic turf installations for playgrounds require one extra component that is not necessary for our other turf products – a foam pad placed beneath the turf to provide added safety. These foam pads are available in one to two inches thick; the size needed is entirely dependent on the height of your play structures. If you have any questions about the fall height requirements of your playground equipment, please do not hesitate to contact us. Our representatives would be happy to help determine the foam pad required for your structure.
ProGreen is a proud IPEMA member.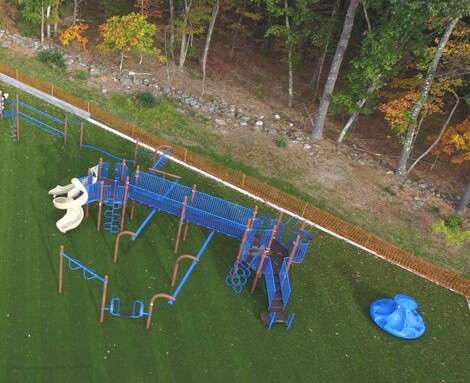 Our Play Products
Uses:
Our IPEMA certified playground product that is perfect for any playground turf application – from early childhood education centers to parks and recreation.
Face Weight
65 oz. per sq yd*