Create Your Dream Home with Artificial Grass – An Investment That Pays for Itself Over Time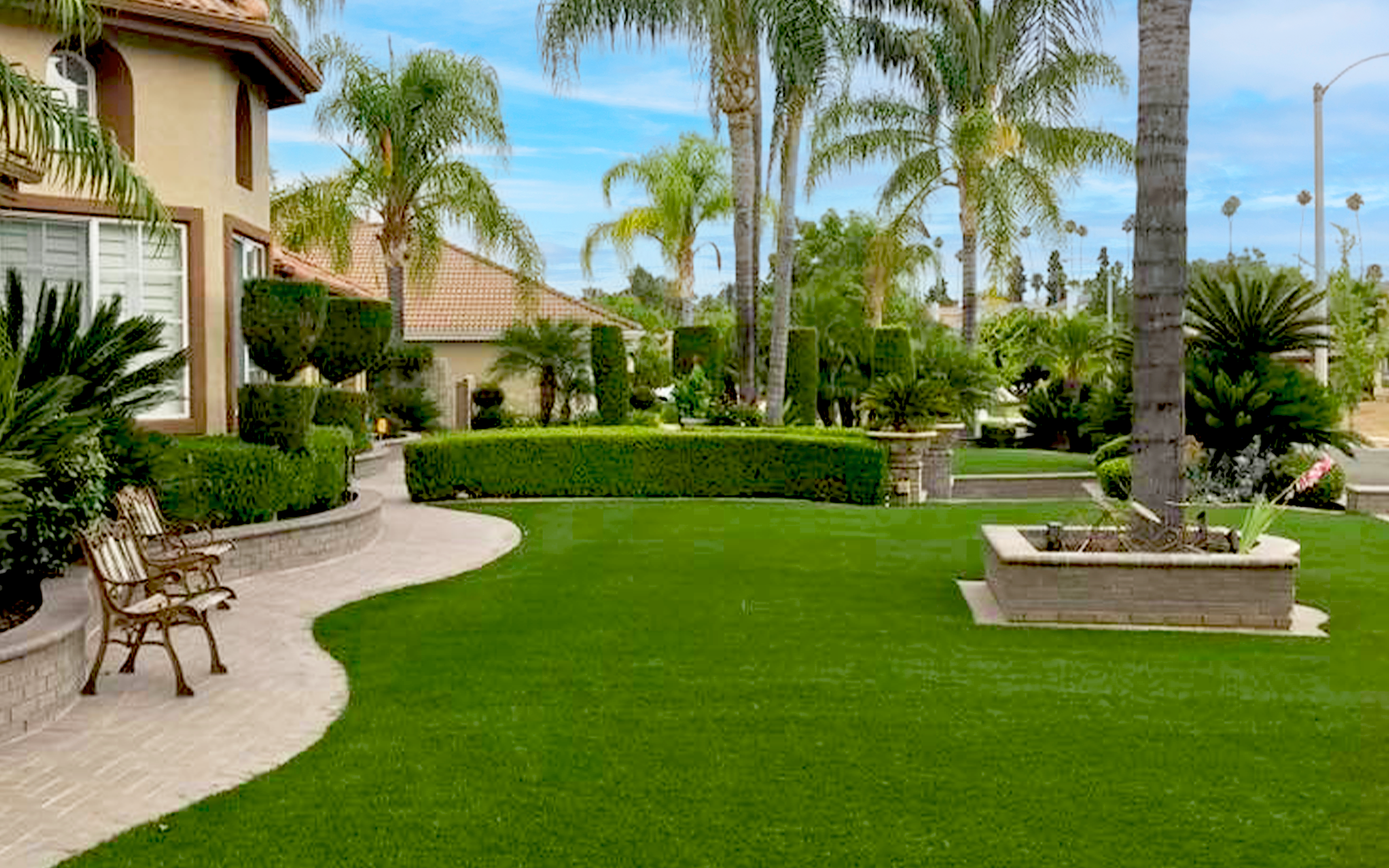 If you're a homeowner, you know how much work it takes to maintain a lush, green lawn. Mowing, watering, fertilizing, and weeding can feel never-ending. But what if I told you there was a way to have a beautiful yard without all the hassle? It's time to start considering artificial grass as a long-term investment for your home. Not only does it save time and money, but it also offers a range of other benefits that may surprise you.
Say Goodbye to Water Bills
One of the biggest benefits of artificial grass is that it doesn't require any water to stay green. This means you can say goodbye to expensive water bills and the guilt of wasting valuable resources. Artificial grass is especially beneficial for those living in drought-prone areas, as it helps conserve water and reduce your carbon footprint. Think about all the money you'll save and the peace of mind knowing you're doing your part for the environment.
Low Maintenance and Longevity
Artificial turf requires minimal maintenance compared to natural grass, making it perfect for those with busy schedules. It doesn't need to be mowed, fertilized, or watered. Plus, it's durable enough to withstand heavy foot traffic and extreme weather conditions. This saves you time, energy, and money in the long run. Properly installed artificial grass can last up to 20 years, making it a wise investment for your home.
Safe for Kids and Pets
Artificial grass is not only safe for kids and pets to play on, but it's also free of harmful pesticides and fertilizers. Natural grass can harbor chemicals that can harm your loved ones, but with artificial grass, you don't have to worry about toxic substances. Plus, it's hypoallergenic, which means it's perfect if anyone in your family has allergies.
Aesthetic Appeal
Artificial turf has the power to completely transform your outdoor space from dull to inviting. Say goodbye to overgrown weeds and patchy grass. Our turf's lush green color adds visual appeal to your home, making your yard look beautiful and well-maintained throughout the year. Additionally, it's available in various textures and colors to match the natural grass in your area.
Increased Property Value
Installing artificial grass can increase your property value significantly. It adds curb appeal to your home, making it more attractive to potential buyers. Plus, since it's low maintenance and long-lasting, it's an investment that can pay off in the long run. You'll enjoy a beautiful yard that adds to your home's overall value with minimal upkeep costs.
Artificial grass may sound like an unusual option for homeowners, but it's a practical and smart investment for many reasons. From saving water and cutting down on maintenance time to being pet and kid-friendly, its long-term benefits have homeowners reconsidering their natural-grass lawns. Plus, it looks amazing! Choosing artificial grass not only means you're helping out the environment but you're adding value to your home. So, if you're tired of the never-ending yard work, consider making the switch to artificial grass. Trust us, you won't regret it!
---