Artificial Grass Putting Green Review | ProGreen
In this customer testimonial video, we bring you two inspiring stories of our artificial grass putting greens that has transformed the way our clients, Phil and Jason, enjoy golfing at home.
Join us as Phil and Jason share their experiences with our top-of-the-line synthetic turf putting greens, designed to replicate the look and feel of a professional golf course. With meticulous attention to detail, our team created a stunning outdoor oasis that has become the envy of their neighborhoods.
Our customers take you on a journey, revealing how our artificial grass putting green has not only improved their golf skills but also provided a convenient space to practice anytime they want. They highlight the exceptional quality, durability, and realistic appearance of our product, which ensures a consistent and enjoyable golfing experience.
Discover how our artificial grass putting green has effortlessly blended into their backyards, seamlessly integrating with the surrounding landscape. They emphasize the low maintenance nature of our synthetic grass, as it requires no watering, mowing, or harmful chemicals, allowing them to focus on perfecting their golf game instead.
In this video, you'll witness our customers and their families sinking impressive putts on our perfectly manicured surface, showcasing the true-to-life ball roll and natural aesthetics of our synthetic turf. They'll discuss the benefits of having a private putting green right at home, including the convenience, privacy, and opportunity to spend quality time with family and friends.
Whether you're a golf enthusiast seeking a way to practice your skills or someone looking to enhance your outdoor space, these customer reviews provide valuable insights and firsthand experiences that will help you make an informed decision about our artificial grass putting green. Don't miss this opportunity to see how our product has revolutionized Phil and Jason's golfing experience. Discover the endless possibilities it can offer you.
Get ready to elevate your golfing game and create unforgettable memories with our synthetic grass putting green. Watch this customer testimonial video now and unlock the potential of your outdoor space!
---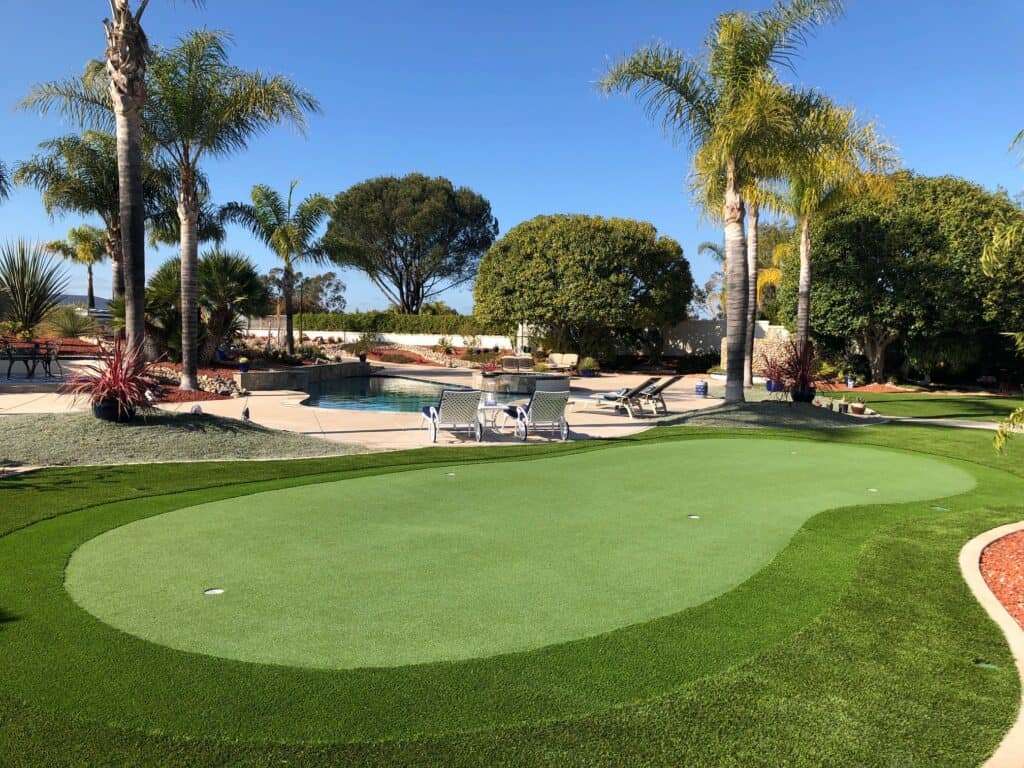 Interested in getting an artificial grass putting green? We have certified ProGreen installers across the country to help you bring the golf course home!