Why Investing in Artificial Turf is the Best Choice for Business Owners
Businesses of all sizes are beginning to realize the many benefits of artificial turf. From reducing maintenance costs and creating a beautiful outdoor space for employees, customers, or clients alike, there is no doubt that artificial turf can be an invaluable asset to any business. Whether you run a hotel, restaurant, office building, or retail store – installing artificial turf may be just what your business needs.
In this blog post we will explore how businesses can benefit from having artificial turf installed on their property. We'll discuss the cost savings associated with reduced water usage and maintenance costs as well as the aesthetic appeal it provides to visitors and customers. Finally, we'll look at some creative ways businesses can incorporate artificial grass into their landscape design plans. By the end of this post you should have a better understanding of why investing in synthetic grass could be beneficial for your business!
ARTIFICIAL TURF WILL SAVE YOU MONEY
One of the most obvious benefits of installing artificial turf is the cost savings associated with reduced water usage. Natural grass requires an abundance of water to remain green and healthy, but synthetic grass does not—this means you can save a lot of money on your monthly water bills! It also eliminates the need for fertilizers and pesticides, reducing your budget even more. Additionally, artificial turf requires very little maintenance in comparison to natural grass, saving you time and money spent on lawn care services or upkeep activities.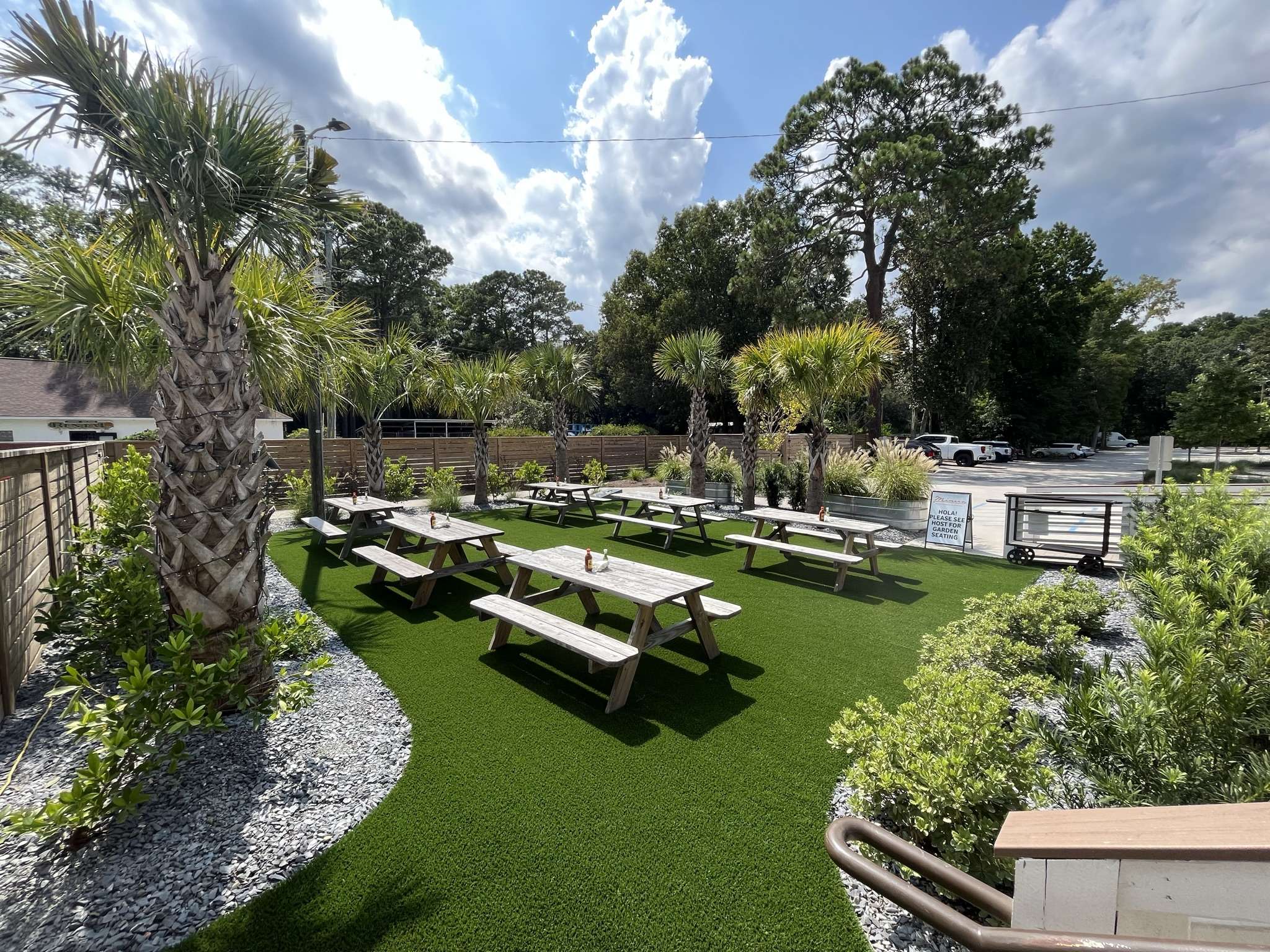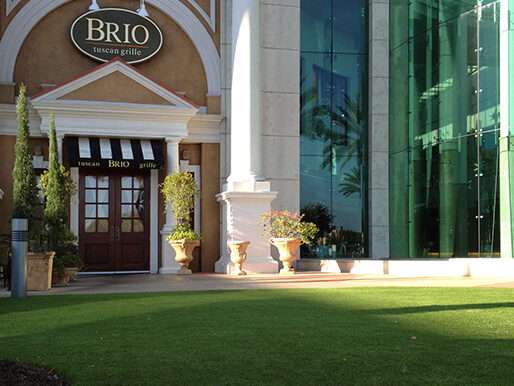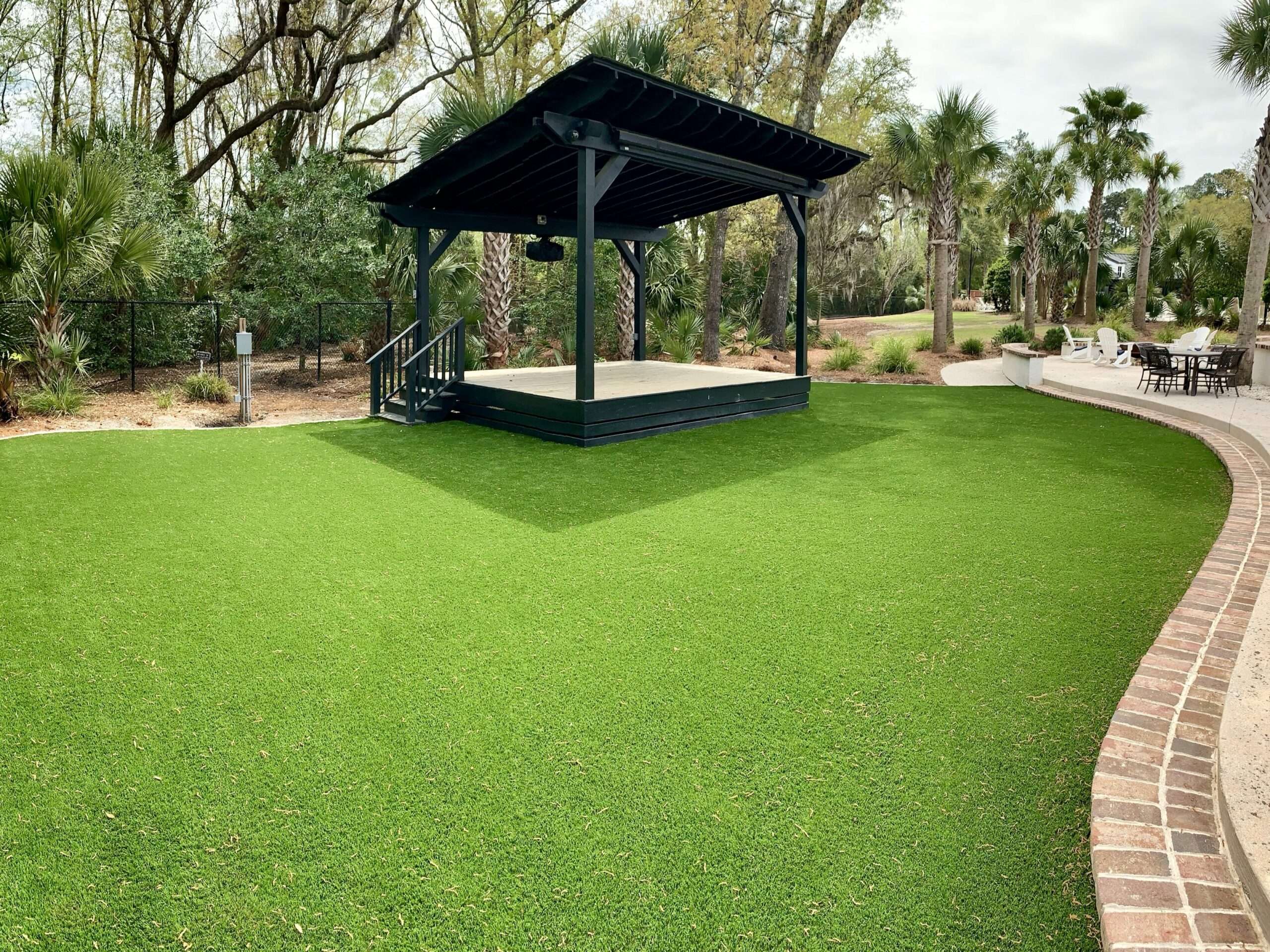 ARTIFICIAL TURF WILL MAKE YOUR BUSINESS LOOK AMAZING
Not only is artificial turf cost-effective, but it also adds an eye-catching aesthetic appeal to any outdoor space. Artificial turf can completely transform a dull outdoor setting into an inviting and vibrant environment that welcomes customers visitors alike. From rooftops to parking lots, businesses can utilize turf to match their own unique architecture. Tight on seating at your restaurant? Create a secluded outdoor dining experience with artificial turf. Want to bring some life to your rooftop space? We can create a welcoming area for guests to relax.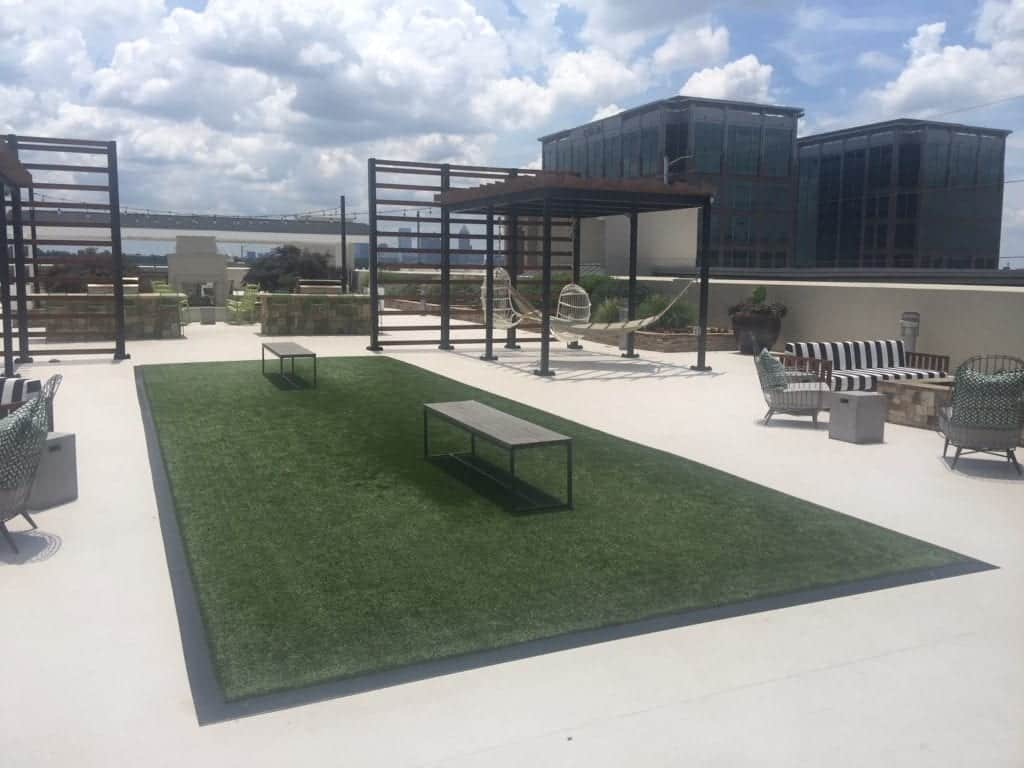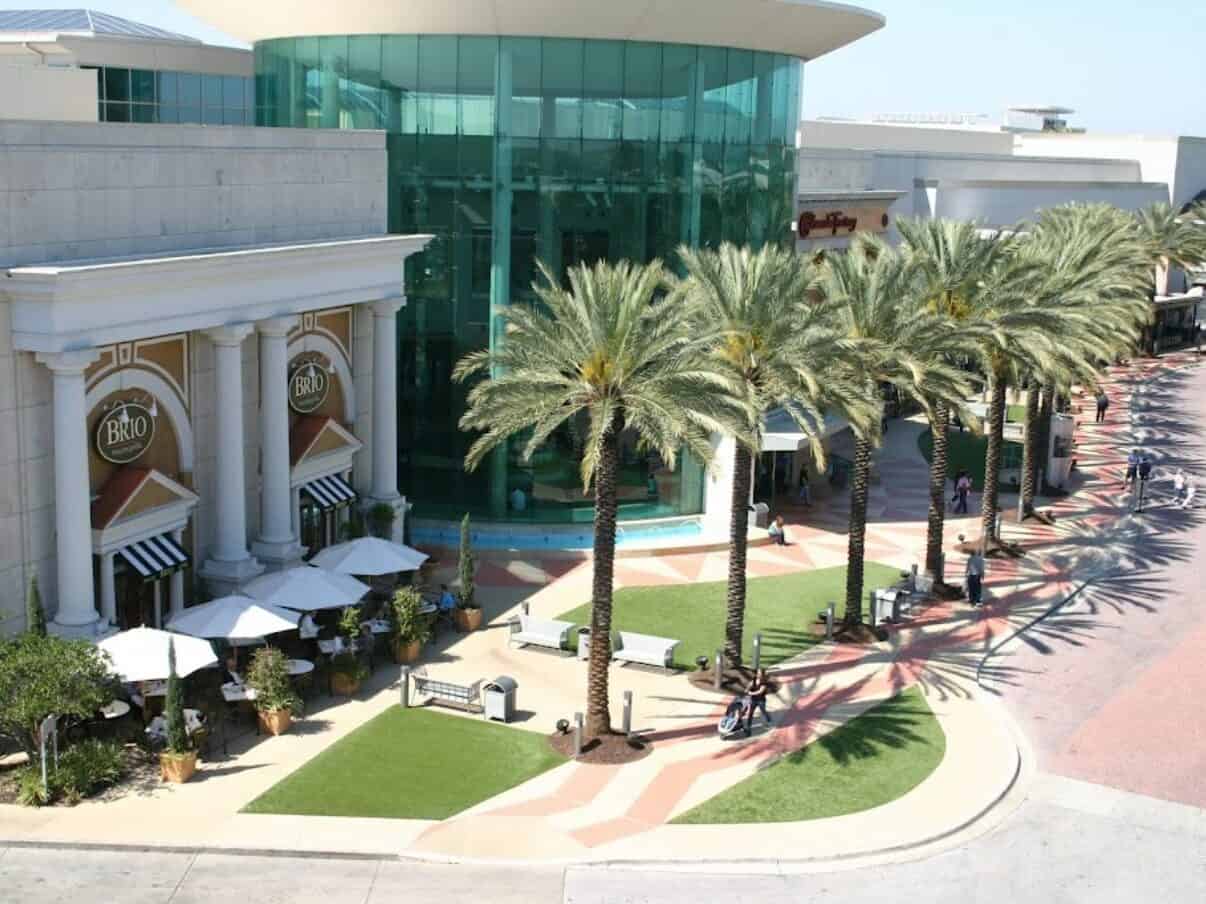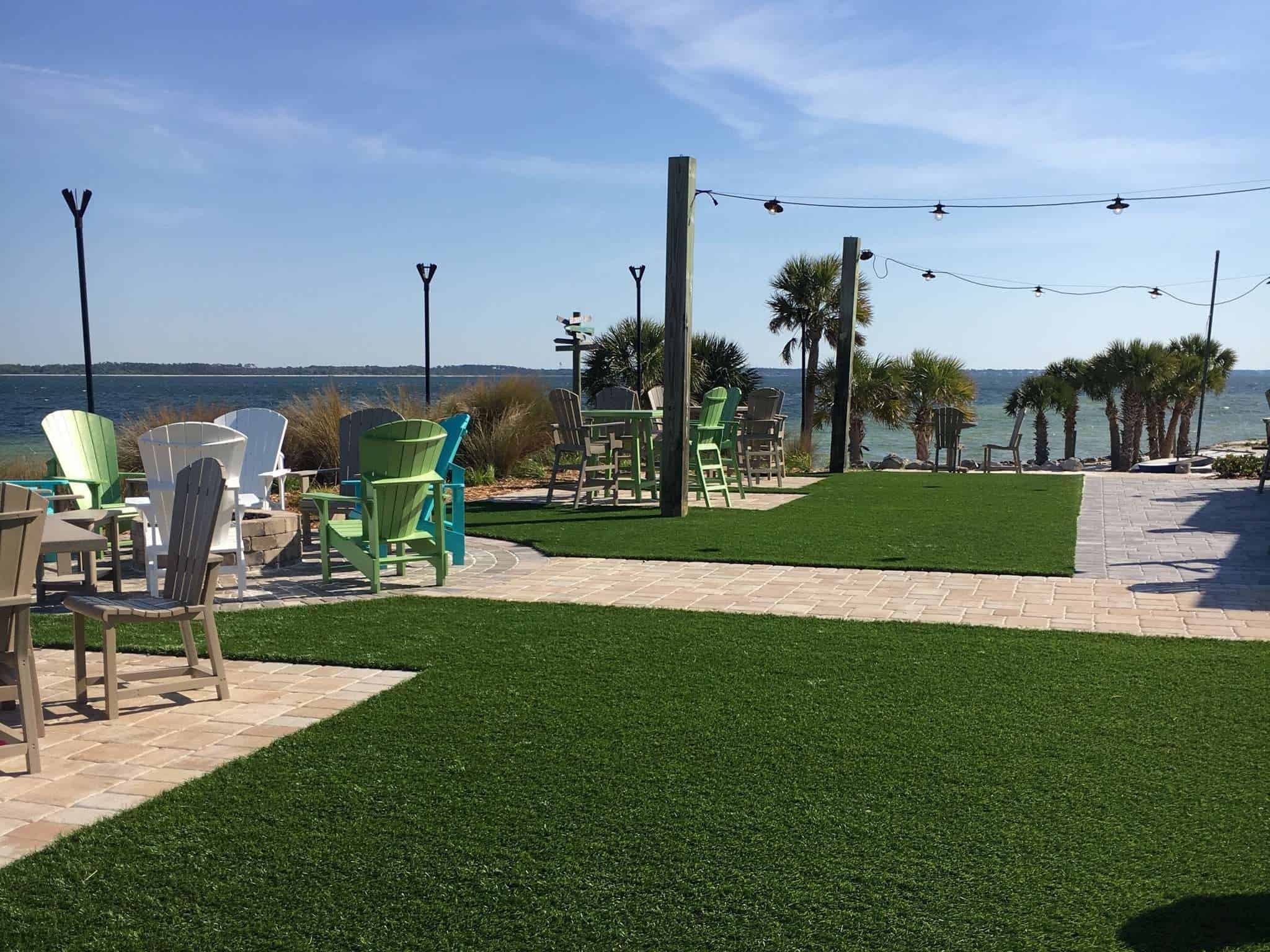 ARTIFICIAL TURF WILL MAKE YOUR SPACE FUN AND ENGAGING
Finally, businesses can get creative when it comes to incorporating artificial turf into their landscape design. Synthetic grass is perfect for creating play areas, giant chess sets, and putting greens, which can transform your outdoor space into a fun gathering area. This will keep both adults and kids engaged and at your business longer. Artificial turf is not just fun for kids, but pets as well! Kennels, parks, and dog daycares are now opting for artificial turf in their runs. Usually, these spaces turn into total mud pits due to the high level of activity, which leads to messy dogs and unhappy owners. Introduce some pet friendly turf to this space and see happiness improve!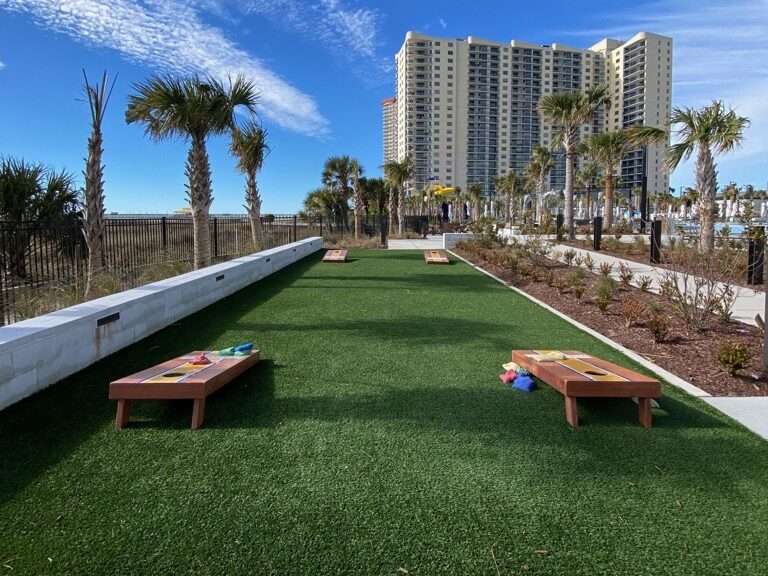 Overall, artificial turf offers many advantages to businesses that natural grass just cannot compete with. From cost savings to aesthetic appeal, ProGreen's artificial turf can drastically improve any outdoor space—making it a great choice for any business looking to spruce up their property.
Have we convinced you?
Contact us today if you're interested in learning more about installing artificial turf on your commercial property!
Check out these other uses for artificial turf!
---