4 Ways To Practice Golf At Home And Improve Your Game!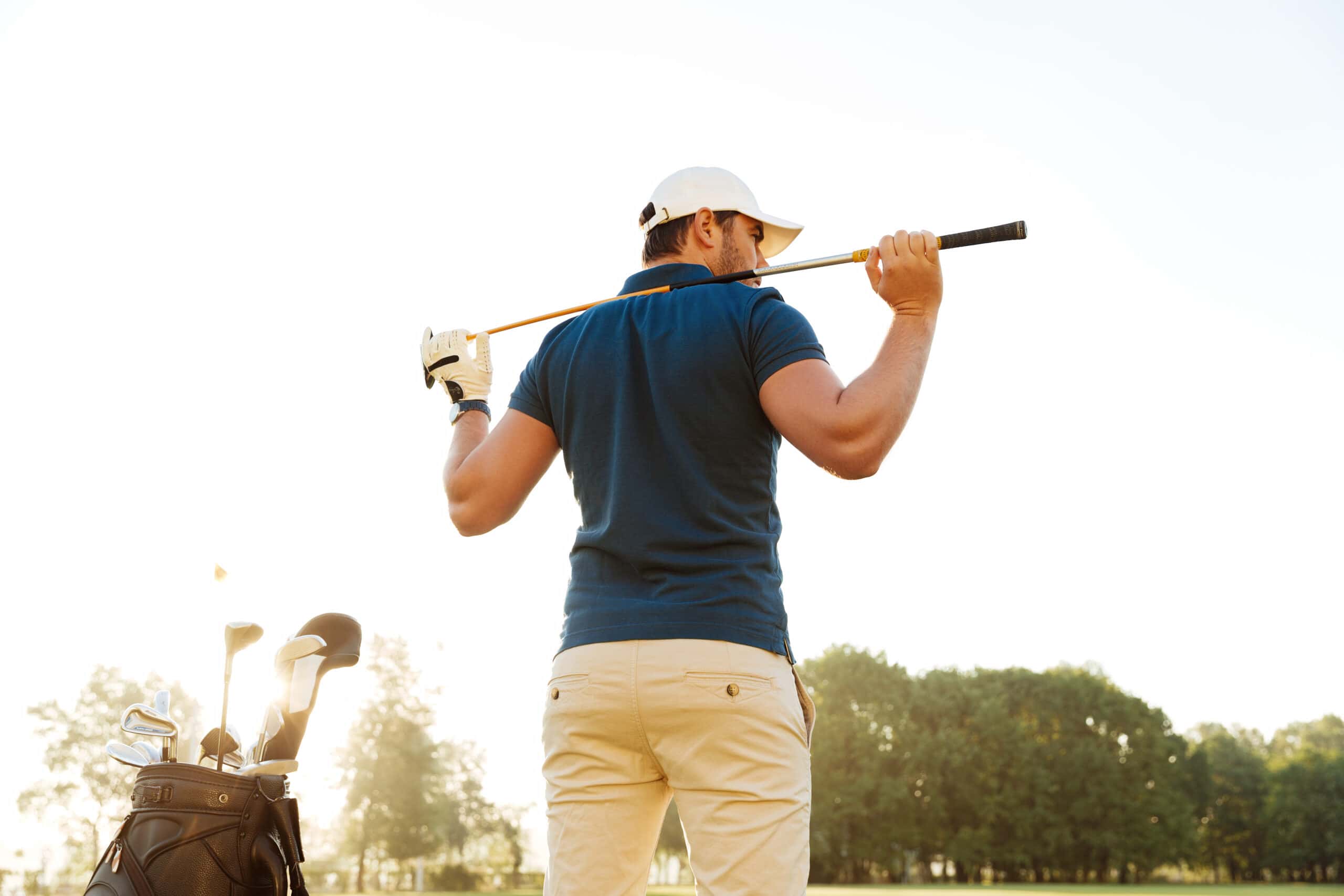 If you're itching to practice your golf swing at home, you're not alone. Many golfers are looking for ways to work on their game without leaving the house. Fortunately, there are a few ways you can practice golf at home and improve your skills in the process. Here's how!
Indoor Golf Practice Nets
Indoor golf practice nets are an excellent option for practicing golf at home. These nets come in all shapes and sizes, from simple pop-up models to full-sized driving ranges that are big enough to hit real golf balls into. The larger models will cost more, but if you want a realistic experience, it's worth the investment. Plus, with some of the larger models, you may even be able to set up a mini putting green or short game area in your own backyard!
Golf Training Aids
Golf training aids can help you hone specific areas of your game without ever having to leave your living room. There are plenty of options available on the market today from simple hand grips that help improve your swing tempo to launch monitors that track ball speed, spin rate, and trajectory data as you hit shots. No matter what type of improvement you're looking for in your game, there is likely a training aid out there that can help you get better.
Virtual Golf Simulators
If you really want to take your indoor practice sessions up a notch (or two), then investing in a virtual golf simulator is probably the way to go. These systems allow players to play simulated versions of real courses right in their own homes using high-tech sensors and cameras that track ball flight data as well as club head speed and angles throughout the swing. Although these systems are quite expensive, they offer an incredibly realistic experience for serious golfers who want to play or practice anywhere at any time.
Putting Drills
You could practice your putts on your carpet, but we think there's no better way to practice golf than on a physical green. Here at ProGreen, we specialize in low-maintenance artificial turf putting greens. We have developed our golf line of turf to perform the same as the real thing–plus it will last you years to come! Having a backyard putting green allows you to work on your chipping and putting from the comfort of your home.
Installing a putting green is an investment, so here are a few things to consider beforehand. When it comes to designing your backyard putting green, you have the creative freedom! Choose the size and hole placement, as well as water hazards, bunkers, or slopes! Additionally, we can help design an artificial turf putting green to mimic your favorite hole from the Masters, or a green you want to perfect from your local golf course.
All in all, there are several ways that avid golfers can practice their game from home – from basic pop-up nets all the way up to sophisticated putting greens – so no matter what kind of budget or space constraints you have, there is likely an option out there for you! Whether it's honing a particular aspect of your technique or playing rounds on some of your favorite courses around the world – practicing golf at home has never been easier! So grab those clubs and start swinging away!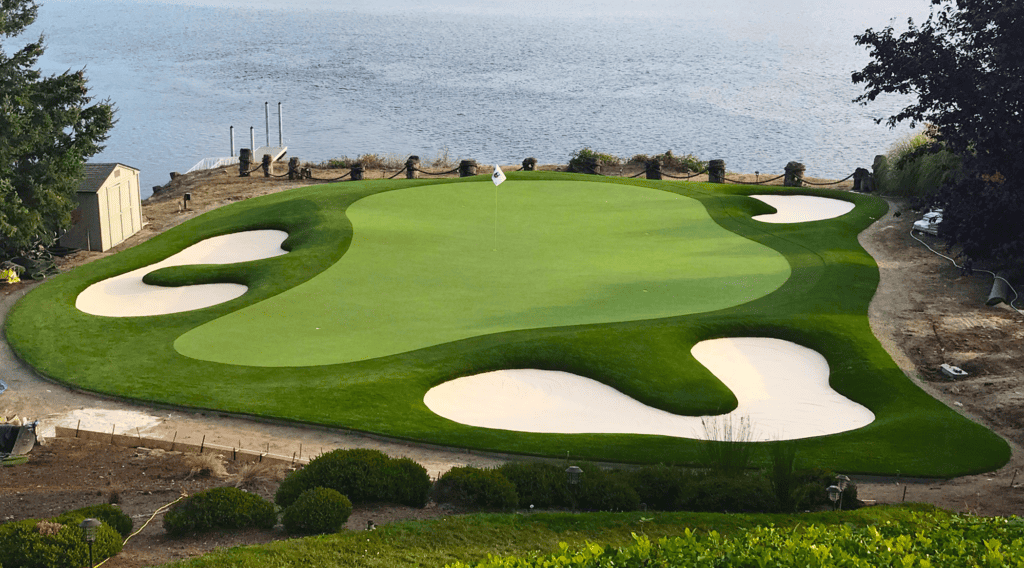 Interested in getting your own backyard putting green? We have certified ProGreen installers across the country to help you start improving your golf game at home!
---