ARTIFICIAL GRASS IN PALM SPRINGS, CA
We realize artificial turf is a hot commodity in Southern California due to its water conserving characteristics, but there are so many more benefits to turf than just reducing your water usage. It will look great year after year, it's low maintenance and, since you no longer need harsh chemicals like pesticides and fertilizers, it is safer for you and your family.
While there are many different artificial grass products available in Los Angeles, they are not all the same. They vary greatly in quality, appearance, texture and price. As synthetic turf can be a large investment, you need to make sure you pick a product that you can trust. By choosing ProLawn Turf, you not only get a great price, but also a high-quality product.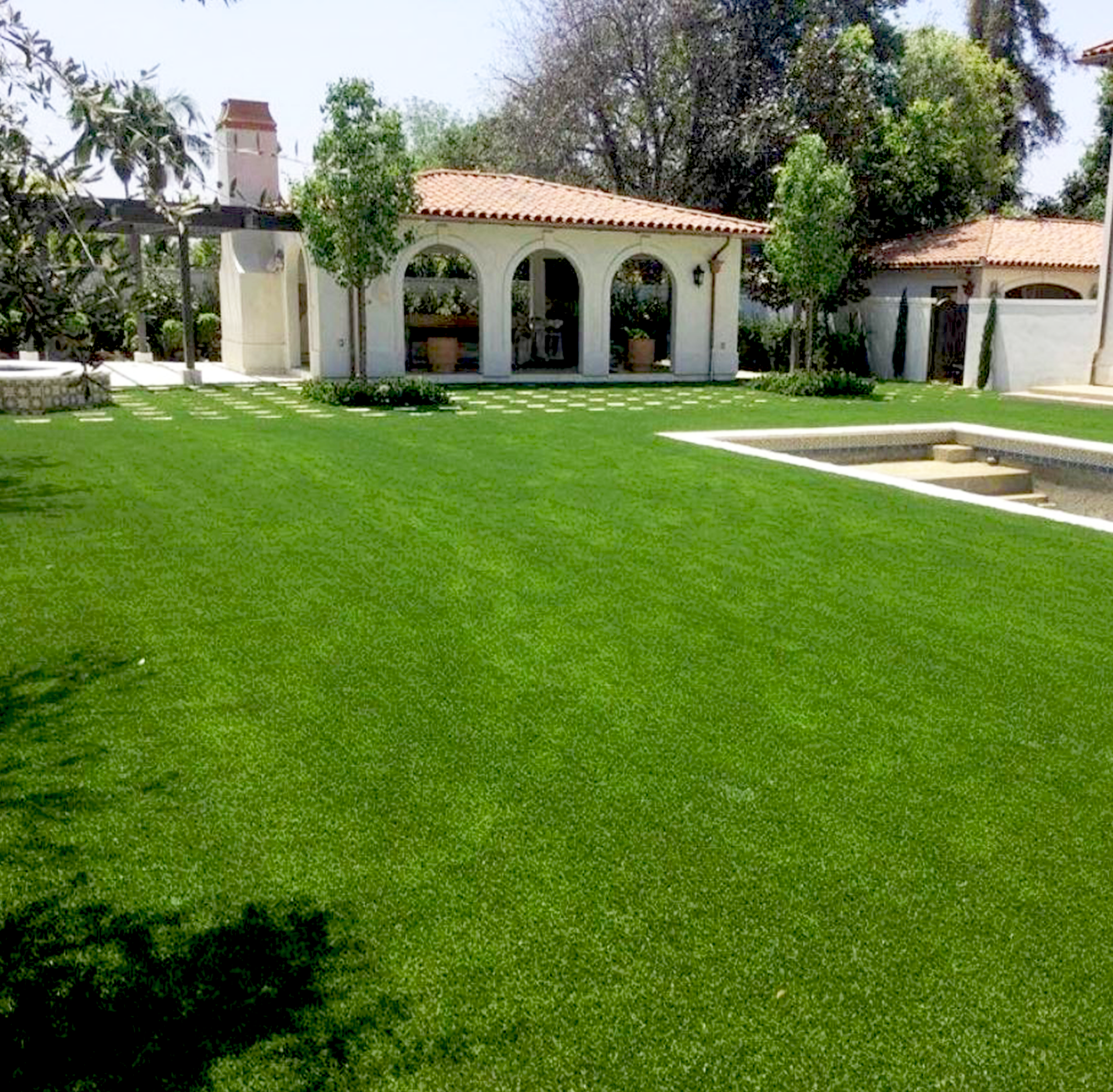 "ProLawn was a pleasure to work with, from the initial consultation and design help to the quality of the finished product, we were very pleased. A year later the Project looks as good as the day it was installed. Your staff was easy to communicate and work with and I would recommend ProLawn to anyone considering going to artificial turf!"
- Mr. Ford
Manager
"We are very happy with our new lawn. We get lots of comments like how much is your water bill, how much water does it take to keep the lawn so green. You have to tell people it is not real grass before they realize it is artificial. Save's me time as well. Free's me up to do other things. It will be very beneficial now with going to Level 2 drought restrictions this summer."
- Mr. & Mrs. McIntosh
Ramona Water District
"I wish I could speak to your prospective clients for many reasons, and please pass this along to them somehow if you wish… The main point I would like to make is how pleased we are with your product and SERVICE. I typically am the one at a restaurant who is rarely pleased due to some level of higher standards embedded into me. From the moment you arrived at my house with your crew, I knew I was going to be quiet with nothing to complain about. As mentioned before, everyone had a job to do and they did it flawlessly. Several months after the install, I called ProLawn and had a question about the product. One of the owners came out that afternoon with a helper just in case he needed to do some maintenance. Not the following week, the very same day! This is proof that long after the money is received and deposited, your company lives by your promise of totally satisfying the customer. It clearly separates you from the competition. Please add me to your long list of satisfied customers and use my testimonial in any way you feel. Great Job, Great Product and GREAT SERVICE. I also ask everyone to do the same!"
- Ron Mele
Murrieta, CA
TAKE YOUR WEEKENDS BACK FROM THE MOWER
ProGreen can help you find the perfect turf.
"*" indicates required fields