ARTIFICIAL TURF IN BOSTON, MA
ProGreen Boston supplies and installs artificial grass throughout Massachusetts. Whether you are looking for safe artificial turf for your dogs and kids to use or want to install a backyard putting green for yourself, we have got you covered. We feature the finest synthetic grass on the market and have been installing turf throughout Massachusetts for years. You will be hard pressed to find another company that can match our level of expertise and quality.
How can artificial turf benefit your home? Synthetic turf has countless advantages, some of the most popular include low maintenance, water conserving, mud free and green all year long. Artificial grass offers you peace of mind. You will not be forced to mow the grass, pull weeds or do any other laborious task during the heat of summer. Also, you will not be left with a lawn of brown, dead grass during the fall and spring. With minimal maintenance and any climate change, your lawn will be lush, beautiful and green all year long.
ProGreen turf features the best drainage system in the industry. As a result, your grass stays clean, dry and is ready for use almost immediately after the rain clears. By investing in artificial grass, you will be able to increase the outdoor playtime in your yard and make the most of every summer day.
Contact ProGreen Boston today to schedule a quote!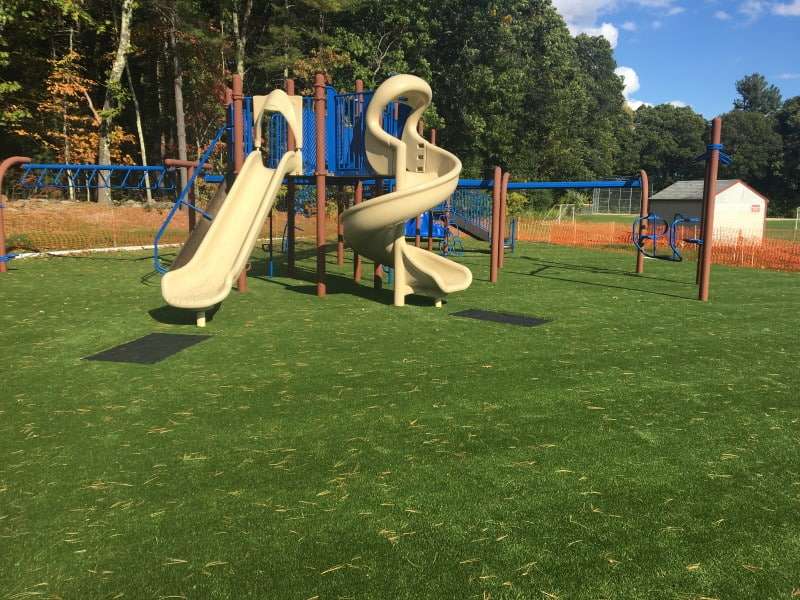 TAKE YOUR WEEKENDS BACK FROM THE MOWER
ProGreen can help you find the perfect turf.
"*" indicates required fields