ARTIFICIAL TURF IN LONG ISLAND, NY
The desire for low maintenance lawns has taken over Long Island, and, as a result, the demand for artificial grass has been steadily on the rise. No doubt you have seen synthetic turf at a local dog boarding facility, playground or even a neighbor's backyard. It's not difficult to see the appeal – artificial lawns require minimal maintenance, look great all year long and offer solutions to nearly every frustration with natural grass.
Now that you have decided an artificial lawn is right for you and your family, you need to ensure you are in good hands with the contractor that you choose. The installation of the product is just as important as the product itself in order to get the expected results. Do not trust your project with just anyone who claims they are professional installers.
ProGreen Long Island is the premier artificial grass installation company serving the area. With many years of experience under their belt and countless projects completed throughout Long Island, you can trust they know what they are doing. Call them today for an estimate on your project.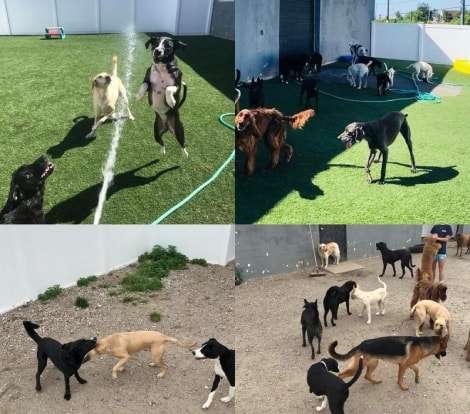 "I just wanted to take a minute and let you know how happy we are with our new lawn. Our dogs love it. It has made our lives so much easier. It's beautiful all the time. This was a great investment in our home. Looks great in summer as well as the winter months. I want to thank our ProGreen Dealer in Long Island who took care of everything for us. They are the most  professional hard working people. I highly recommend them. Thank you again."
- James and Bertha
Long Island Residents
"I just wanted to tell you that I contacted your firm in April 2000. The dealer from Ontario, Canada was here by noon the next day. He explained everything in great detail, and I decided to buy the 12′ x 16′ putting green. It was put in last week, and we wanted you to know that your distributor does credit to your product and the way they carried the job out in a good business way. I am very happy with my putting green. Thanks for being on the net so I could find you in the first place."
- JOYCE FAYLE
SCARBOROUGH, ONTARIO, CANADA
"I cannot thank you enough for your dedication to your craft. The turf is beautiful (and obviously laid 10,000xs better than my dad and I could have ever done) but above all, thank you for your kindness and patience. It's not common to come across people in a business that are not only fantastic at what they do, but provide a wonderful customer service experience at the same time. In the event I make it big and ever expand into a new space and need new turf, you'll hear from us again. Again, thank you so much for everything!"
- CHRISTINA MONTALVO
PERSONAL TRAINER/ NUTRITION COACH CHICAGO
TAKE YOUR WEEKENDS BACK FROM THE MOWER
ProGreen can help you find the perfect turf.
"*" indicates required fields