ARTIFICIAL TURF IN HOUSTON, TX
ProGreen Houston has been making the local landscape a brighter shade of green for years. As experienced installers, they know a quality product when they see one, which is what brought them to ProGreen. Now, they have a product to match their exceptional installation techniques.
Exclusively providing ProGreen's full line of products, ProGreen Houston can service all of your synthetic turf needs. From backyards to pet areas and bocce ball courts to putting greens, ProGreen's Houston dealer should be your first call. Our artificial grass not only provides a beautiful surface, but it can save you money as well, reducing maintenance and water costs. If you are in the market for ProGreen artificial grass in the Houston area, they have you covered. They will help provide you with a full turn-key installation, as well as answer any questions you may have.
Our artificial grass comes with many benefits, ranging from the minimal maintenance it requires to saving you time and money. Having artificial grass is the best choice for all surfaces in and around Houston. ProGreen has worked exceptionally hard to supply the best quality grass in Houston, and we are proud of the top level of softness and comfort our artificial grass provides.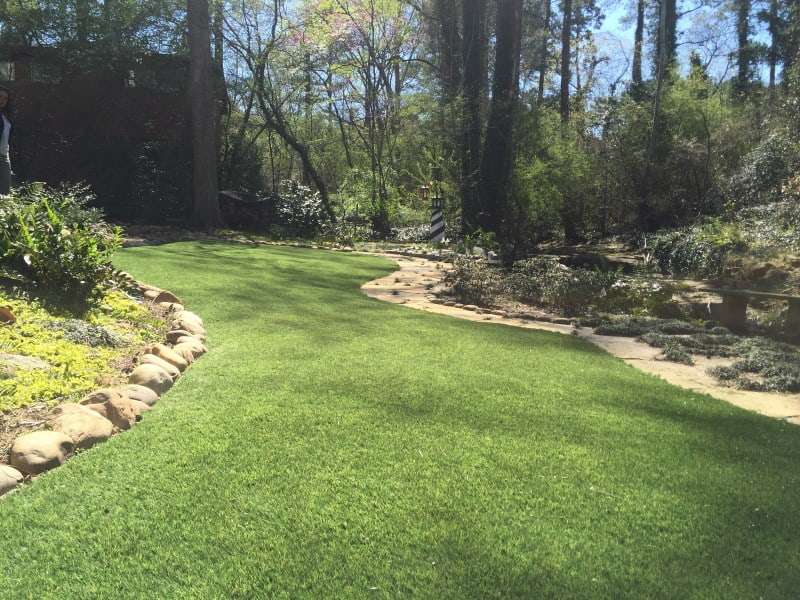 TAKE YOUR WEEKENDS BACK FROM THE MOWER
ProGreen can help you find the perfect turf.
"*" indicates required fields