How to Install a Synthetic Turf Bocce Ball Court
Putting greens aren't the only stay-at-home activity! If you're looking for a fun, social, and family-friendly yard game that can easily be built in your backyard, a turf bocce ball court addition is for you! We can supply the tools you will need to build your own bocce ball court at home.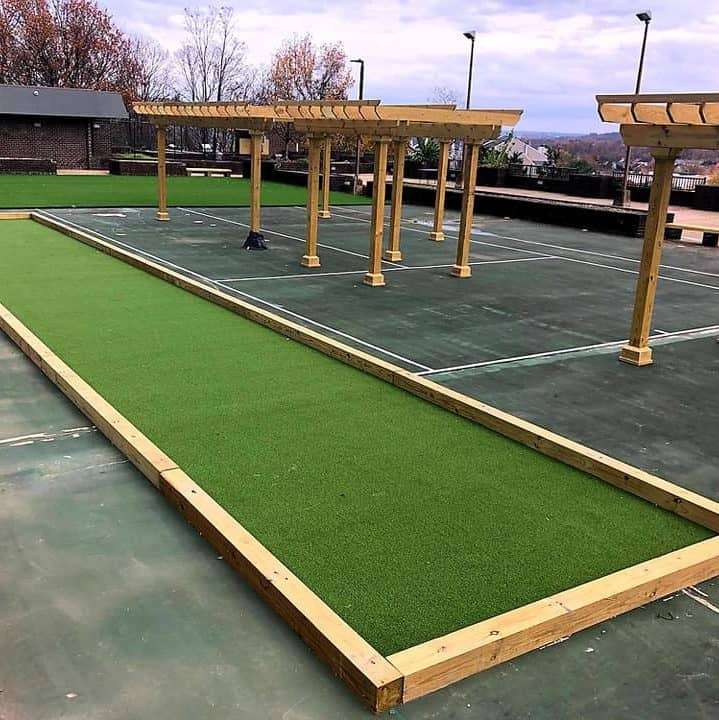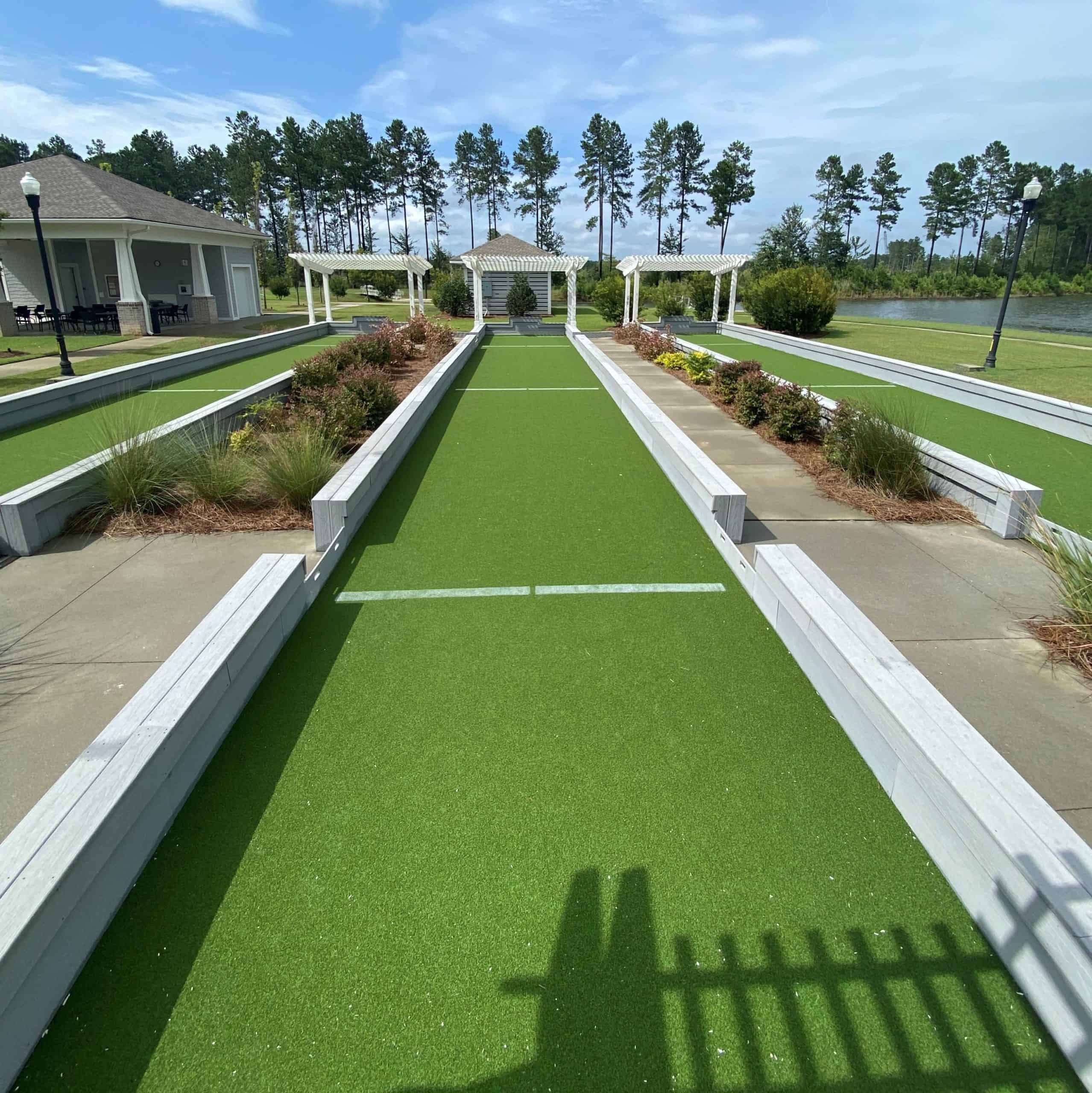 What is Bocce Ball?
Bocce ball developed into its present form in Italy. Its name is the plural of the Italian word boccia which means 'to bowl' in the sports sense. The game is played with 8 colored balls and 1 smaller ball called the "pallino" or "jack", divided individually or between teams. Bocce ball is traditionally played on a court measuring 13 ft. x 90 ft. in size.  
How Do You Play Bocce Ball?
To begin with, a match starts with a randomly chosen team throwing the jack from one end of the court to the other. The goal is to have your color bocce balls as close to the jack as possible. With this in mind, the teams will alternate "bowling" toward the target.
After all the balls have been thrown, it's time to calculate points; however, only the team with their ball closest to the jack can score points. Therefore, the scoring team receives 1 point for each ball that is closer to the jack than that of the opposing team. But, if your ball is touching the jack, you get 2 points! Next, is the team furthest from the jack's turn to throw and the bowling continues.
The game is finished when a team scores the predetermined number of points. Read more about the rules of bocce ball so you can enjoy this fun game with your friends and family.
Benefits of a Turf Bocce Ball Court
Bocce can be played on various court surfaces, such as clay, stone dust, dirt, grass, or artificial surface. However, while these are all good options, we recommend using an artificial turf surface. Below are some benefits:
Artificial turf is aesthetically pleasing, similarly to grass.
A natural surface, such as clay or dirt, requires additional materials and rakes to keep a smooth surface, whereas, artificial turf is very low maintenance with little to no upkeep.
Turf is flat which will allow the balls to roll. Overall, enhancing the strategy of the game.
Turf Bocce Ball Court Installation
If the idea of a 90 ft. court in your backyard scares you, no worries! Bocce ball is great because the court size can be determined on personal preference! Whatever size you choose, be sure to follow these steps:
Clear all vegetation and debris from the desired court area.
Add a base layer of rocks and level. You want to make sure there are no dips or bumps to ensure an even court. Alternatively, you can install a base layer of concrete.
Install turf on top of the rock layer. ProGreen's PGA Augusta turf and K9 deluxe turf are great options. Our PGA Augusta turf has a short pile height that we use to install putting greens. Similarly to golf, bocce balls need to roll smoothly, making our PGA Augusta turf a perfect choice. Conversely, if using a concrete base, our K9 deluxe pet turf is an ideal addition because of its draining properties. As a result, water won't get stagnant and impact gameplay.
Add a wood or contrasting turf border to your court to help define the area and stop any rollaway balls.
Bocce ball is a great yard game to play with friends and family of all ages. If you're looking for a low-fuss activity in your backyard, this might be the option for you! If you have any questions about how to install a bocce court, please do not hesitate to contact us.
After installing your turf bocce ball court you can go online and purchase your own bocce ball set. Now you're ready to play!