ARTIFICIAL TURF IN MIAMI, FL
Miami Beach residents have enjoyed the benefits of synthetic turf for years. Since 1987, ProGreen International has provided the best USA-made synthetic turf in the country and offers an eight-year manufacturer's warranty on all products.
All the components are manufactured right here in the U.S. in order to ensure the best safety and quality for your family. ProGreen of Miami, FL offers premium synthetic turf for landscapes for waterfront properties, front and back lawn replacement upgrades, pool surrounds, playgrounds, dog areas, patios, balconies, rooftops, soccer fields, baseball fields, football fields, batting cages, bocce courts, and more. We also specialize in the design and installation of backyard putting greens with or without sand bunkers for family fun or putting and chipping practice.
Ocean air and salty sea mist from the intercoastal waterways and beachfront often kill waterfront grass lawns in Miami, which is why many residents are upgrading to ProGreen synthetic turf.
Contact us today for the best artificial grass in Miami Beach.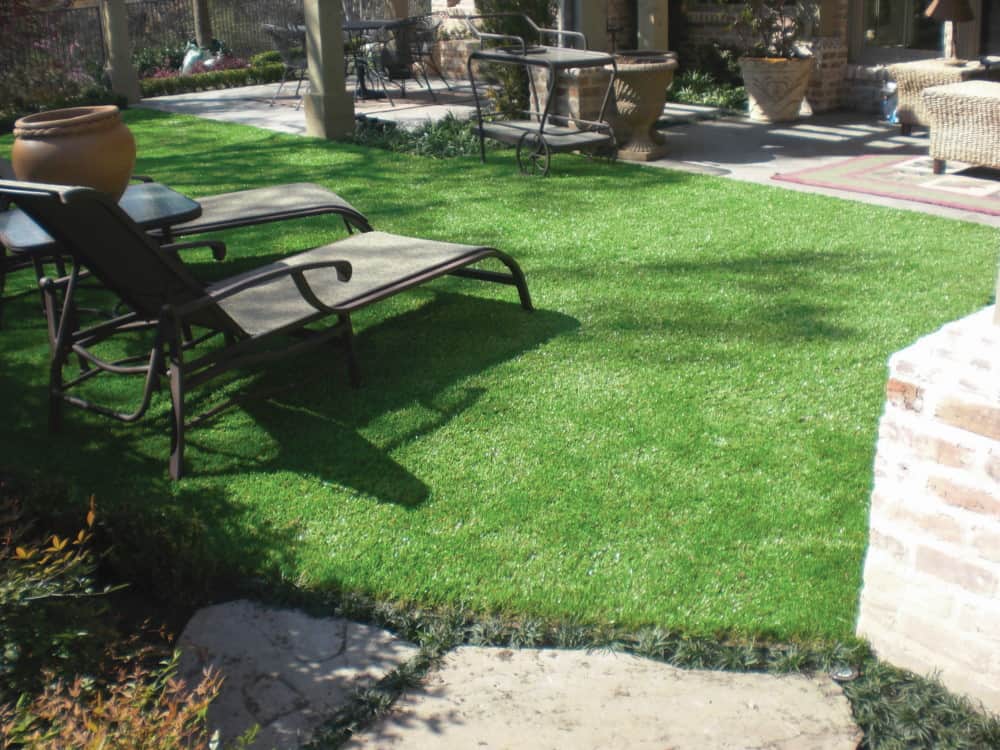 We had Yvette come out to show us some samples and she was thorough and took her time explaining the options and left us some samples. They finished installing a couple days ago and it's beautiful!! We had mostly muddy grass that we replaced three times by a swingset and tall trees that shaded most of our lawn so grass wouldn't grow. Now that we have the artificial grass the kids are enjoying playing outside and not getting muddy! It's super soft (we did the k9 on the playground side) and dense. Quality product.
- Maria C
I can't say enough about this product. I have three large dogs that love to dig thus making my lawn unsitely. Since installing the K9 grass, no more issues, only a beautiful manicured lawn that is easily managed.
- CARLETON
We are thrilled with the way our backyard looks now and our dog loves it too. I am especially grateful to Yvette in sales who helped us make a decision. The installers were extremely good and they worked under a very hot sun. I highly recommend this company.
- ELAINE
TAKE YOUR WEEKENDS BACK FROM THE MOWER
ProGreen can help you find the perfect turf.
"*" indicates required fields